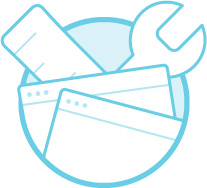 We will Be back Soon
This is an example of a blank page with no header or footer.
About Founder
Octavio Anthony Nevis was born in a catholic family of 11 children, he was the youngest of the brothers, since his days of youth he was trained in martial arts and was a street brawler, he got involved in gang wars, extortion, beating up people for the sheer pleasure of seeing their bloodied nose became his hobby, he used to carry button knife in one socks and a Naan Chaku in the other (the weapon used in Judo Karate).
Preeti Sadan
"Is it not to share your bread with the hungry, and that you bring to your house the poor who are cast out; when you see the naked, to clothe him and not to turn away from your own flesh and blood? ( Isaiah 58:7 ). In India girls are at high risk of being forced to enter into flesh trading and are trafficked by agents to carry out wrong jobs, these are sold for money or child labour and many other wrong activities.
Faith Statement
WE BELIEVE in one God who exists in three Persons- the Father,Son and Holy Spirit. He is loving, holy and just.
WE BELIEVE that the Bible is God's Word. It is inspired and accurate. It is our perfect guide in all matters of life.
WE BELIEVE that sin has separated us all from God, and that only through Jesus Christ can we be reconciled to God.